We recently published our upcycling article on our website and social media channels, which got great response from parents all over the world.  We have had lots of parents get in touch with ideas, questions, comments, everything to do with upcycling and generally repurposing house hold items and giving them a new function around the home.  Well, we thought we would explore this area further, by diving into re upholstery that households can use to uplift their furniture and make it fit in with any style of home.
What is Re Upholstery
Re upholstery is nothing new, and it has actually been around as long as furniture making has been around.  As soon as furniture makers started putting fabrics on chairs and integrating pillows into the design of chairs and seating, the practice of re upholstery and soft furnishing making was born.  Today you can have almost any wooden furniture re upholstered, which includes putting in new springs on sofas and chairs, new foam in the bases of chairs, and complete new fabric on any piece of furniture.  It opens up endless possibilities for home styling and aesthetics, as well as being incredibly attractive to environmentally conscious households.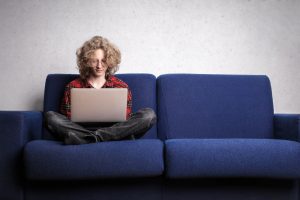 Teach Your Kids the Value of Items
One of the biggest things parents really seemed to love about our last article about upcycling was the message that it passes on to their children and the teachings and ideas that it engrains into them.  In our experience, children do as you do, not as you say, and we are sure you will agree.  You can tell your children the right way to do something until you are blue in the face, but the effect will be 10 times greater if they actually see you doing it yourself.  Kids generally emulate our behaviour, to the point where they actually learn all the nuances of being a human being in today's society from your actions.  This means that it is important to be a good role model, and this starts from the moment your kids are born.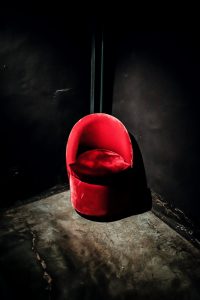 What Can I Get Re Upholstered?
Basically, anything that you can get your hands on that is of wooden construction can be upholstered in some way.  Whether it is your dining chairs that are looking a bit tired, or your whole sofa suite, any furniture that is made out of wood can be reupholstered to get it a fresh new lease of life.  Many people see this as an opportunity to bring consistency to their home furnishings, and will use the same or complementary fabrics to tie all of the furniture together.  This means that you no longer have that one rouge chair that doesn't match the rest of your furniture.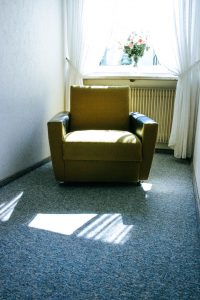 Summary
Re upholstery has been around for ages, and although it has been forgotten about over the past few decades, it is starting to make a very real come back.  You can give your furnature a fresh lease of life, without spending lots of money, and without contributing towards landfill and ruining the planet.