We all know that raising children can be an absolute roller coaster ride of an experience.  Even people who have yet to undertake the magical journey that is being a parent can appreciate just how hard it is sometimes.  That is exactly why we think that humour is the best way to keep things bright and breezy and save us from a complete emotional meltdown.  We honestly have no idea how parents even just 20 years ago managed.  Without the internet, I honestly believe I would have had no chance raising children.  The number of time a day I would have to search online for the answer to a parenting concern, like, 'Is it ok for my kid to eat (insert non food item here), or 'how much Calpol can I give my child.'  And Instagram is the absolute saviour when it comes to cheering everyone up after a long day or putting us in stitches with a hilarious video of a dad just being a dad.  If you have ever thought 'hey, I could totally have my own Instagram channel' then this is the post for you, and we're going to share with you how you can speed this process up with an Instagram Bot.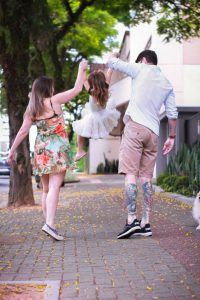 What is An Instagram Bot Anyway?
We are sensing a lot of confusion regarding the words 'Instagram Bot' but it is really a very straight forward concept. It is essentially an Instagram automation tool that increases the number of engagements that you perform on the platform.  It does this by automatically liking, commenting and replying on Instagram on your behalf.  You set the target accounts that are usually in the same niche as you, then the bot going into those accounts and pulls all the followers of that account.  This means that it can perform thousands of actions over the course of a day, far more than you would ever be able to perform manually.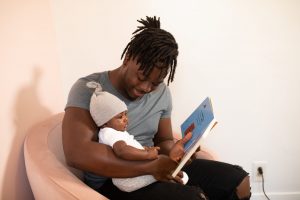 Engagement is Good
One of the biggest ways that anyone can grow their following on social media is by interacting with the wider community on these platforms.  By liking other people's posts, you generate interest in your own account in return, and you show that you are an active member of the community.  People generally follow others because they have great content and because they take an interest in their audience and others.
Great For Parents
Let's be honest, the little free time that parents get to themselves is precious and sacred, and it almost never happens.  So now I hear you ask, how am I supposed to run an Instagram handle alongside being a full-time parent?  Well it's simple, you use the bot.  You see the bot can do almost everything for you, including scheduling posts so you don't have to worry about regular posting.  It can do all the functions that you would normally have to do, except it can do it faster and better.  All that is required is a little bit of set up at first, then the bot will take care of all the hard work for you.