The Lagos State Chairman of the Christian Association of Nigeria, Apostle Alex Bamgbola, has charged parents to be alive to their responsibility of nurturing and guiding their children.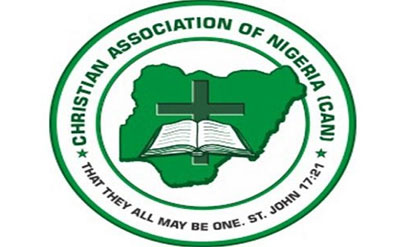 Gbamgbola said this at the 18th edition of Parents' Day Nigeria Advocacy Conference and launch of Church and Home Leaders and Spouses organised by Parenthood Foundation International, PFI, in Ajah, Lagos.
The event tagged Redemptive Parenting; Kingdom Assignment by the Church for the Nation brought together church leaders, administrators, academia, among others.
According to him, the need for parents to be alive to the physical, emotional and spiritual needs of their children or ward is imperative as the world grapple with endemic corruption and wickedness.
He said the high level of corruption, cyber-crime, drug addiction, pornography perpetuated by young people today can be trace to their upbringing and the environment they live in.
He said child training should be a deliberate act by parents who hope to raise men and women who are not just geniuses but honest and upright.
He opined that it is sad that corruption and wickedness will continue and no country in the world is immune, stressed that godly parents can come to the rescue by salvaging their children from this corrupt world with godly teachings.
'When we look at the youths we are having in this generation. We look at the evil around us. There have access to social media and some of them watch dirty and immoral things. You don't need to teach them, as the devil is the teacher of the world, he want get as many children to his side, parent must not lose sleep over their children.
He asserted that the child is a parental, family, international, and a generational seed given to us by God; the seed is a responsibility of God to us as parents. God has laid the way to train our children which must be followed if we will succeed as parents.
In his words, the Visionary of PFI, Pastor Bola Osikoya said that the focus of the programme is to empower parents in the acts of godly parenting so that they can raise up responsible children needed for nation building.
He lamented that many public office holder after leaving office are grappling with one the Economic and Financial Crime Commission because of their corrupt practices.
He opined that the parenting we do has a lot of impact on the quality lives of our children which must be learnt, nurtured and developed with the biblical principles
He noted that parenting is a charged from God and we must do everything within our powers to play the role effectively as its come with great rewards.
NAN
Related