A Darwin couple has opened up about their struggle with fertility in a cheeky video which is quickly going viral.
Shane Crowley is well-known in the Top End for his role in Able Finance's cringe-inducing cricket ads, but last week he and his wife Catherine used their acting skills for something much closer to their hearts.
In a video posted to social media, the couple tells of their desire to "create a bun in the oven", their attempts to fall pregnant and their adoption journey.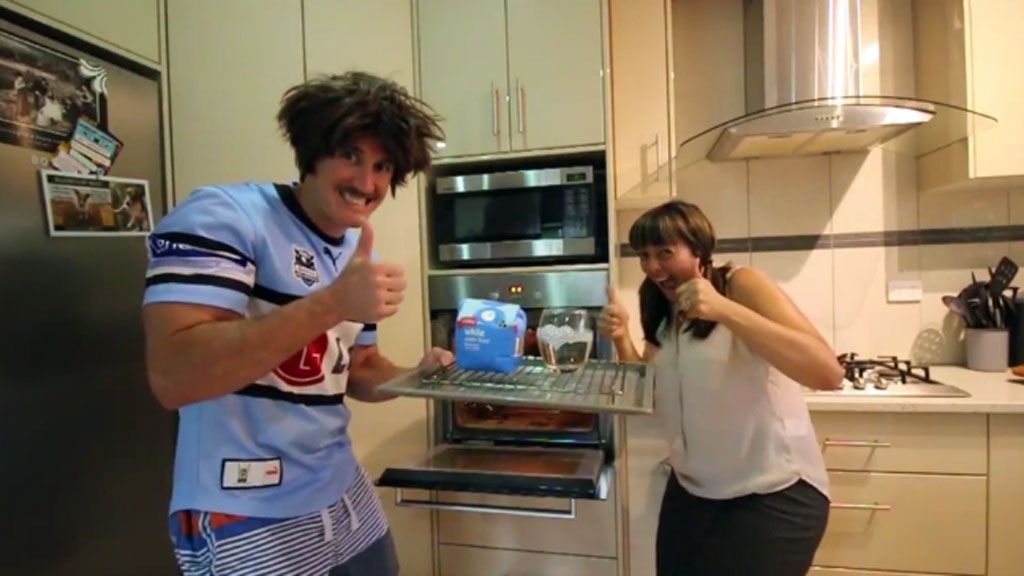 Getting a 'bun in the oven' has been a long road for the Crowleys. 
Mr Crowley said it was a fun way to share their story with their loved ones.
"There were so many of our friends that hadn't seen our story, didn't know our journey that we'd been through," he said.
The Crowleys were surprised they were unable to fall pregnant naturally and went through 10 unsuccessful rounds of IVF over four years, before beginning the adoption process in July this year.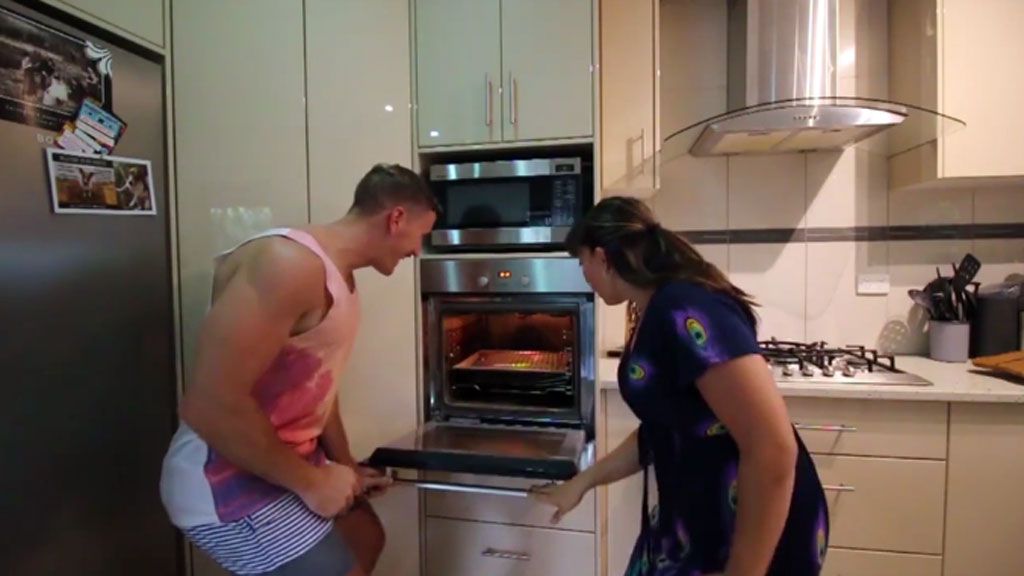 The couple underwent 10 rounds of IVF, to no avail.
Last week, the couple found out a South Korean boy named Darren – who they affectionately referred to as their "steamed bun" in the video – will become their first son.
"I went to the shops the other day and I said, 'I'm looking for something for my son'. As soon as I said 'my son' and walked out of that shop, I'm thinking, 'Wow, I've got a son. I've got a child of my own'," said an emotional Mrs Crowley.
"We've got plenty of photos of him with his foster mum at the moment, so he's being cared and looked after very well," added Mr Crowley.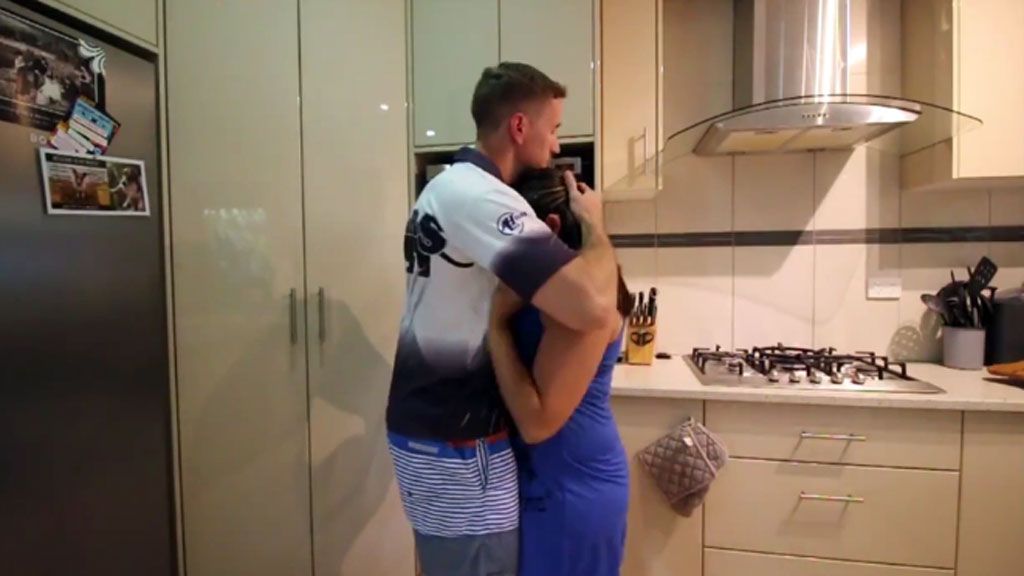 The Crowleys want to help reduce the stigma surrounding infertility.
Their video has been viewed more than 6000 times and the couple are shocked at the response from total strangers who've sent their love and support.
"It's nice to see it's not such a taboo subject," said Mrs Crowley.
Fertility expert and medical director of Repromed, Dr Richard Henshaw, said the couple's experience is not uncommon and that one in six couples struggle to conceive in the first year of trying.
"Common reasons are either problems with ovulation, problems with the fallopian tubes or problems with the partner's sperm," he said.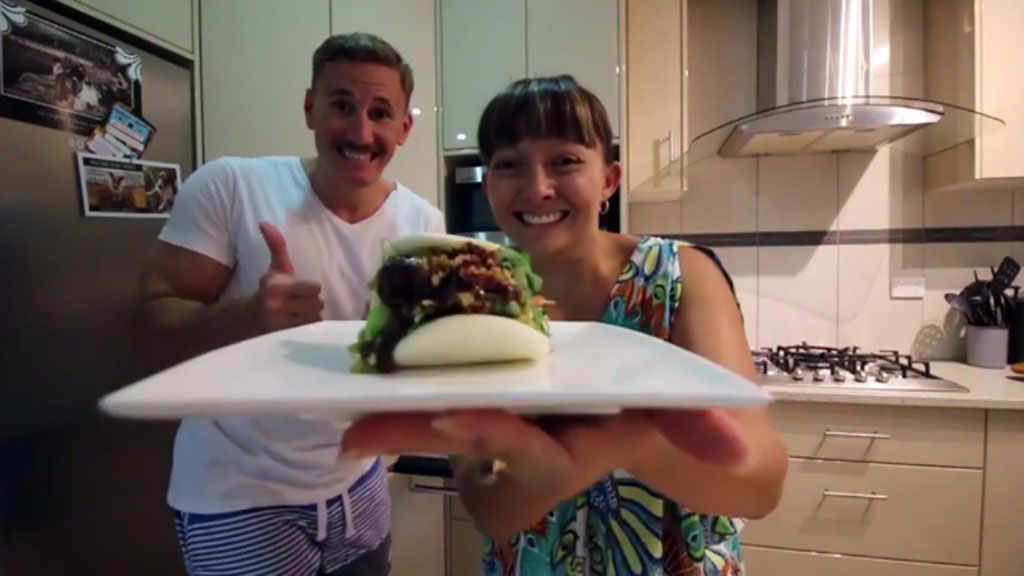 The Crowleys can't wait to meet their "steamed bun", Darren.
"If you've been trying for a year and you haven't conceived, it's sensible to go and see a doctor to get things checked out."
Adoption isn't always easy either, and for years adoption rates have been on the decline, but new figures show a small increase in the 2016-17 financial year.
The Assistant Minister for Social Services Zed Seselja has been lobbying states and territories to streamline their processes and said despite some changes, there's still a lot of work to do.
"(Adoption rates have) gone from 276 to 315. Still, I think far too low, but for the first time in a long time, (it's) heading in the right direction" he said.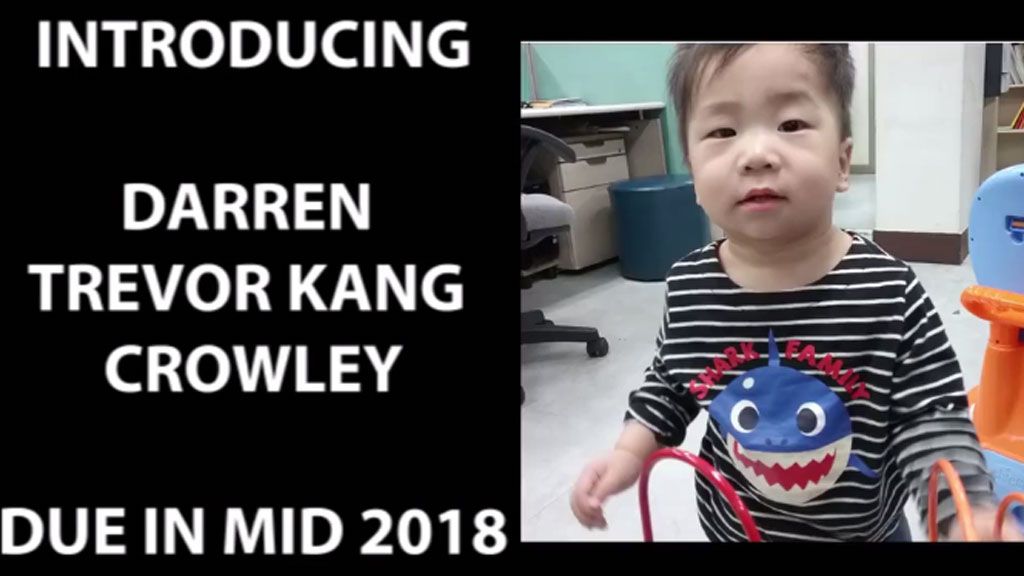 The Crowleys agree that neither journey is easy, but they hope by sharing their story they'll help lift stigma.
"It's just a matter of knowing there are options out there for you. Don't feel like you are alone," said Mr Crowley.
"Don't give up," added Mrs Crowley.
Listen to the latest episode of 9Honey's parenting podcast Honey Mums here: