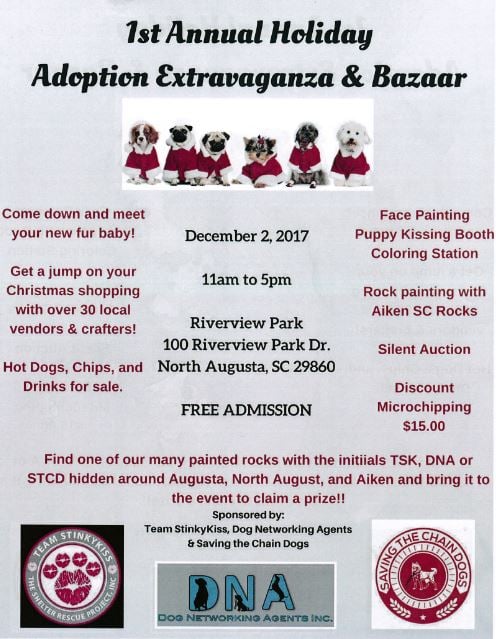 Source: Team Stinkykiss
NORTH AUGUSTA, SC (WFXG) -

The 1st Annual Holiday Adoption Extravaganza and Bazaar is taking place this Saturday, December 2nd.
Join Team Stinkykiss, Dog Networking Agents Inc, and Saving the Chain Dogs as they try to find animals new loving homes.
It'll be at Riverview Park located at 100 Riverview Park Dr. North Augusta, SC, 29860. 11am-5pm.
There will also be local vendors and crafters, which is great for Christmas shopping. Face Painters, a puppy kissing booth, and a coloring station will all be there as well. Paint rocks with Aiken SC Rocks, and check out the silent auction.
If you need your dog microchipped, you can have that done as well for just $15.
Copyright 2017 WFXG. All rights reserved.