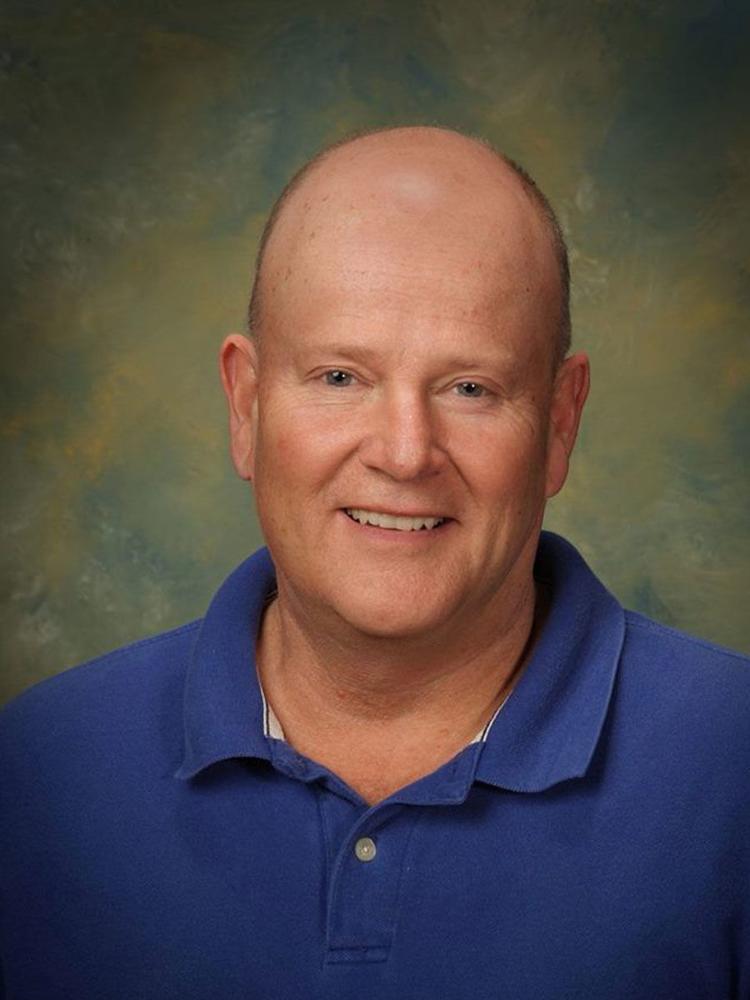 All right, when you write a column like this you know you're going to inadvertently leave out some very worthy people. But I will proceed anyway, as I want to specifically recognize and honor some great classroom teachers with whom I've worked side by side over the years. If you were/are a teacher with whom I taught, and I do not mention you in this column, I will no doubt include you some other time.
» I will begin with the two ladies with whom I work daily now: Kim Locke and Kristy James.
If you look up the word "conscientious" in any dictionary, you will find a pic of Mrs. Locke right beside it. I've taught side by side with her for years and have yet to see her do anything the wrong way premeditatedly. Sure, she makes mistakes, but when she does, it's out of her zealous attempt to simply do what's right and true. I live far from her path, but I admire her strong conscience daily. Even though our teaching styles are somewhat different, my professional respect for her is second to none. Countless are the children who read and write far better because they came Kim Locke's way in life.
Mrs. James has an uncanny sense of "reading" deep into each child, and into me. I mask my feelings pretty well, I think, but if I show the slightest hint of being sad, she will know it almost immediately. Like the story of the princess and the pea, even the tiniest deviation from the norm will inevitably be caught by her bright eyes and mind. Likewise, she is attuned to the emotional needs of every child who comes her way, something that every great teacher does. There are none I've ever seen better at it than her. Besides all that, she inspires the kids who come her way to fall in love with math, which is far from an easy task.
» Jeannette Triplett: I taught side by side with this dear lady for several years. If you know of a "prettier, classier" lady, I want to meet her. I'm betting, hands down, your lady won't "out-class or out-pretty" JT. And I'm not just talking skin-deep beauty either. Dr. Triplett (yes, she has her doctorate and is easily qualified to teach at any college, but chooses the little ones, instead) is a tender and loving kindergarten teacher at my school. By the time her ex-students reach me in fifth grade, I hear so many times, "Mrs. Triplett was my favorite teacher." I ask, "Why?" I've yet to hear one answer, "Because she's pretty." But they do say, "Because she was always so nice to me."
» Joseph Marler: I wrote a separate column about him many months back, but I would be neglectful if he were not included here. Mr. Marler brought the world to the children in ways that few could. He might dress up as Abraham Lincoln to read the Gettysburg address, or perhaps come walking in wearing a chef's hat and cook up a meal with the children right there in class. Whatever he might do, you could bet on it being remembered by his students.
» Cindy Alvis: I got my first full-time teaching job because of her very strong recommendation on my behalf, a job at which we co-taught special needs children together. She is still teaching special education children to this day, a fearless lifetime proponent of those young ones among us who happen to learn "differently" than the so-called norm. Like any great teacher, she was firm when need be, yet kind as a saint, both at the same time — exactly what kids of any label respond to best and need most.
» Candy Worrell: This lady was an electric eel in human form. I never saw more energy and enthusiasm inherent in one soul before or since. Our school system's elementary art teacher for many years, Mrs. Worrell entered a room and the voltage count immediately surged upward like a fireworks display. She managed to find something good about every kid's art, no matter how poor it may seem to the untrained eye. She was equally adept at inspiring the most talented children in her care to "run with what they have," as far as they could go, which, for Mrs. Worrell, was always a bit more. What an inspiration she was to us all.
Ben Talley is an inductee into the National Teachers Hall of Fame, a former Virginia Teacher of the Year, and a McGlothlin Award Winner for Teaching Excellence.